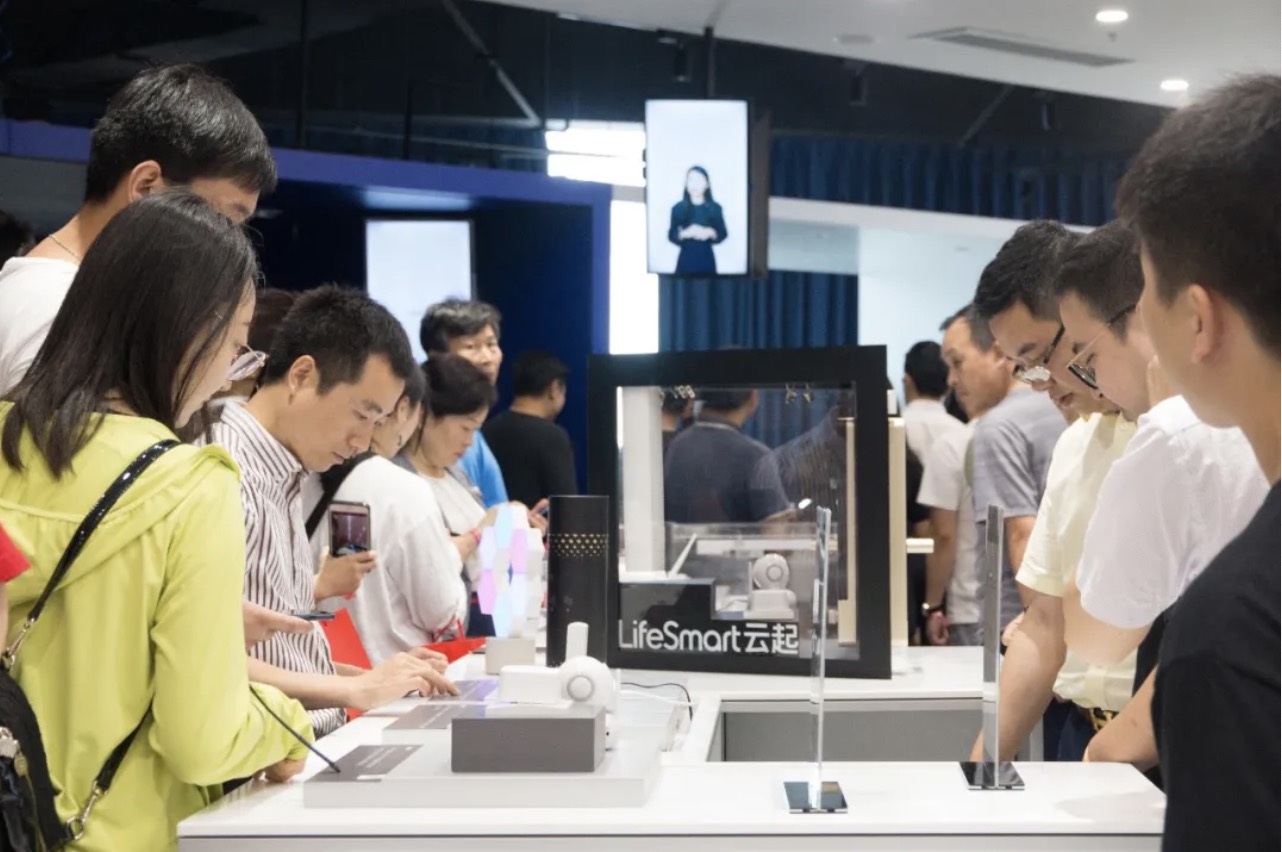 Last month, Lifesmart opened 13 new smart home experience stores across china. The unique store design integrates an immersive full-scenario smart experience, bringing consumers a one-stop smart home experience.
Wenzhou
The Wenzhou Yueqing Experience Store has a full ecological lineup of smart home product, and at the same time, the concept of a new feature experience zone created by LifeSmart in 2020 the "Yunqi Blue Box" application has been implemented, and the use of smart homes will be displayed interactively in an immersive staged scene. The whole house scene can be controlled with one button through Nature control panel, creating a brand-new intelligent space and an intelligent interactive experience for users.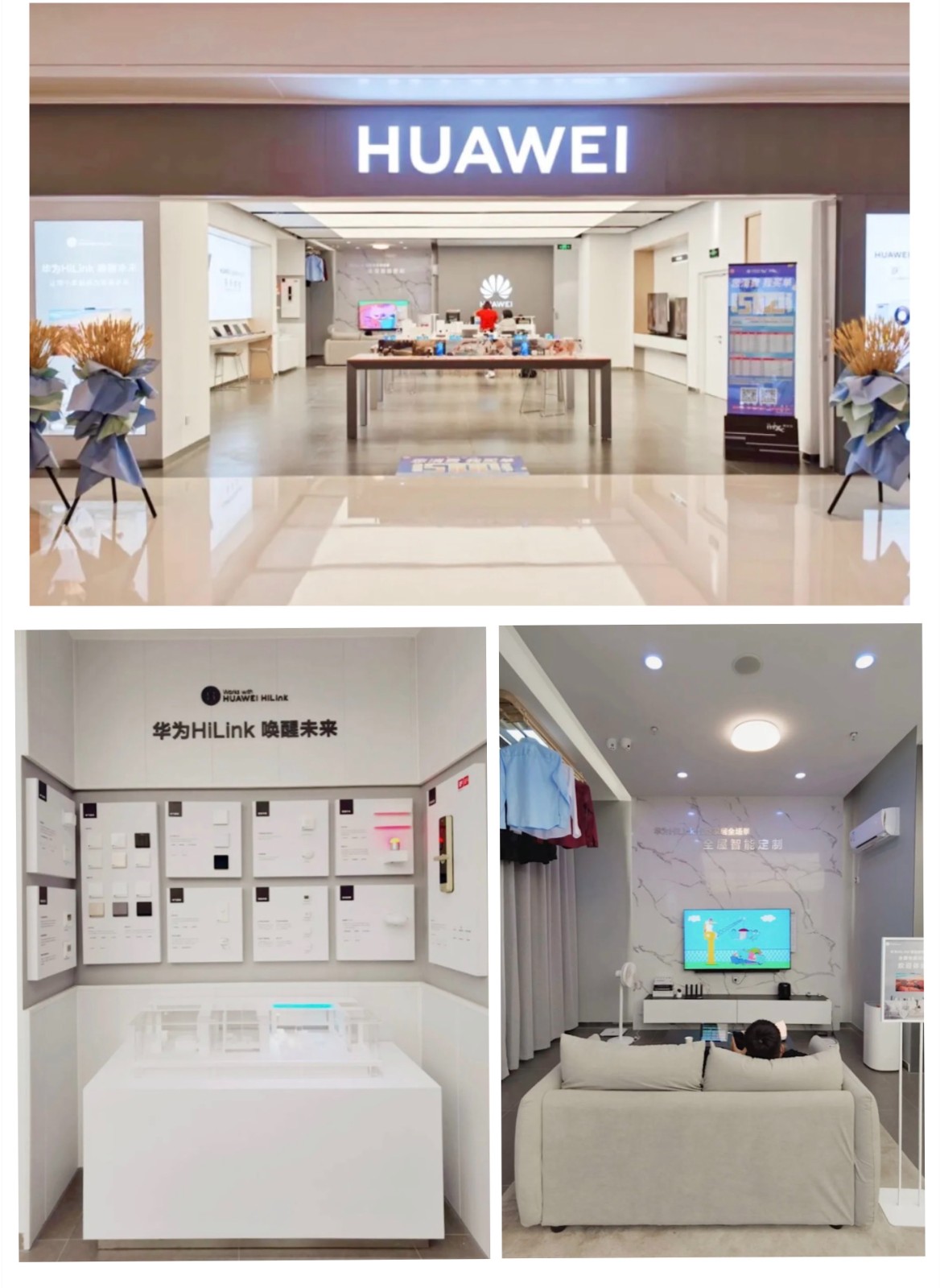 Hefei
LifeSmart whole house smart series products have been connected to Huawei's HiLink ecological platform, and now you can go to the Huawei experience store in Hefei Mix City. In the Huawei HiLink ecological experience zone, you can experience the comfortable and convenient smart life brought by LifeSmart.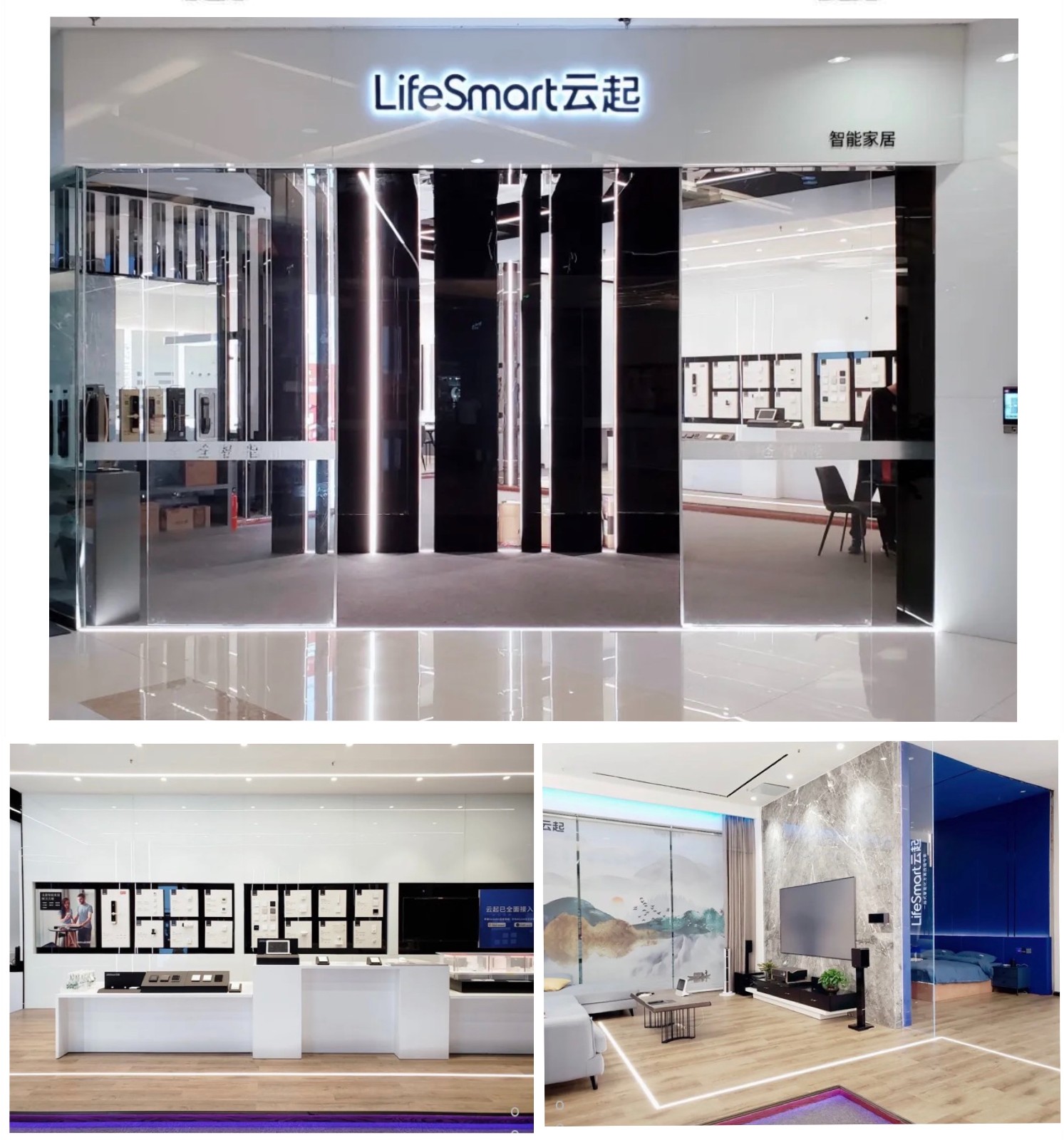 Kunming
The "Spring City" Kunming Experience Store has meticulously created a 260-square-meter super-smart experience space. It not only presents smart devices in the living room, bedroom, and audio-visual room, but also uses the whole house dimming solution to create an artistic space lighting atmosphere, allowing users to be immersed in the smart and elegant intelligent lighting environment in one step, and feel richer, multi-level light and shadow situations.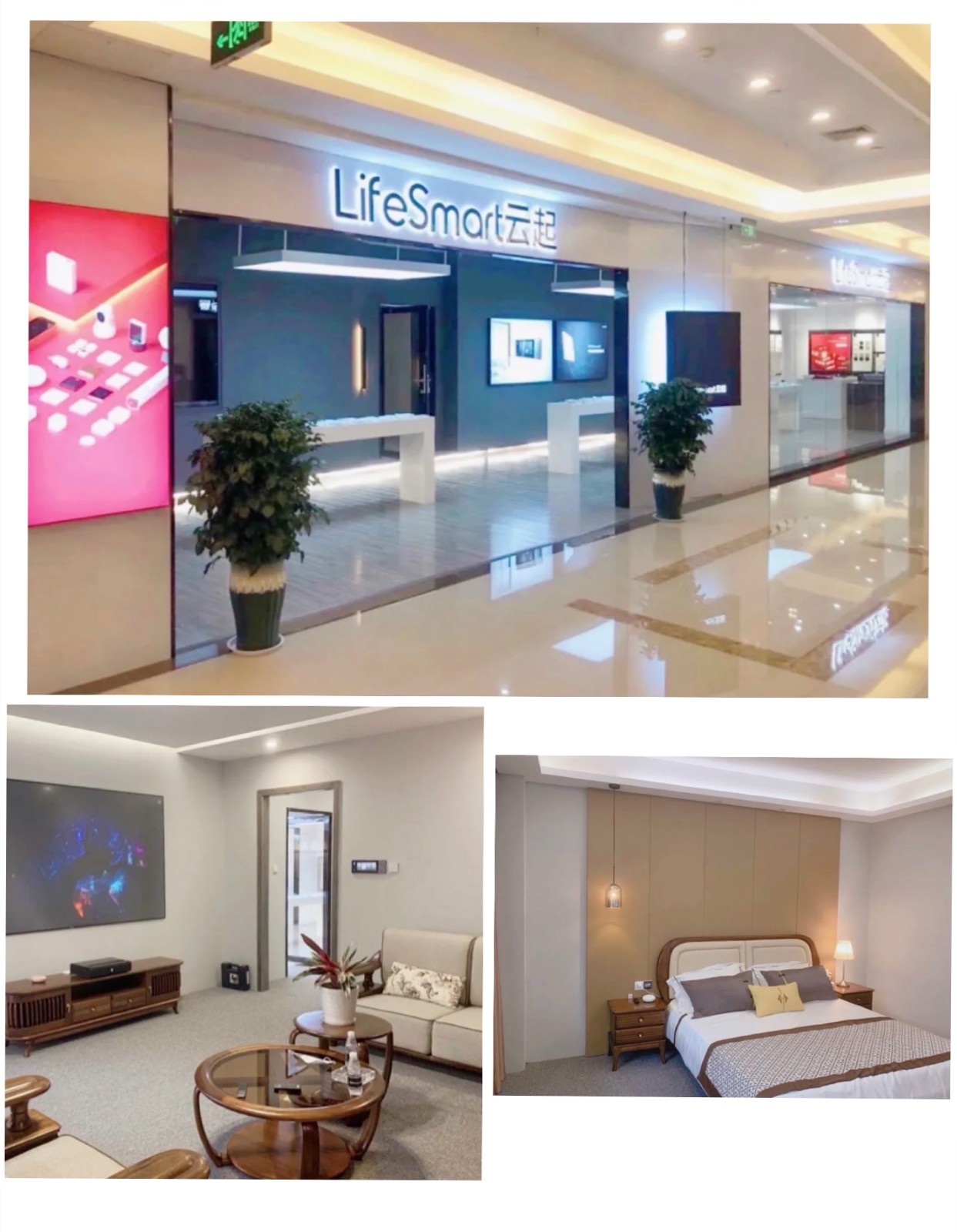 Yichang
LifeSmart Smart Home Experience Store is located in Yichang. The 180-square-meter experience space provides users with a full range of professional services such as scene experience, program design, product purchase, on-site installation, after-sales maintenance, etc., helping consumers complete the customization and landing of system solutions of whole house intelligence in one-stop.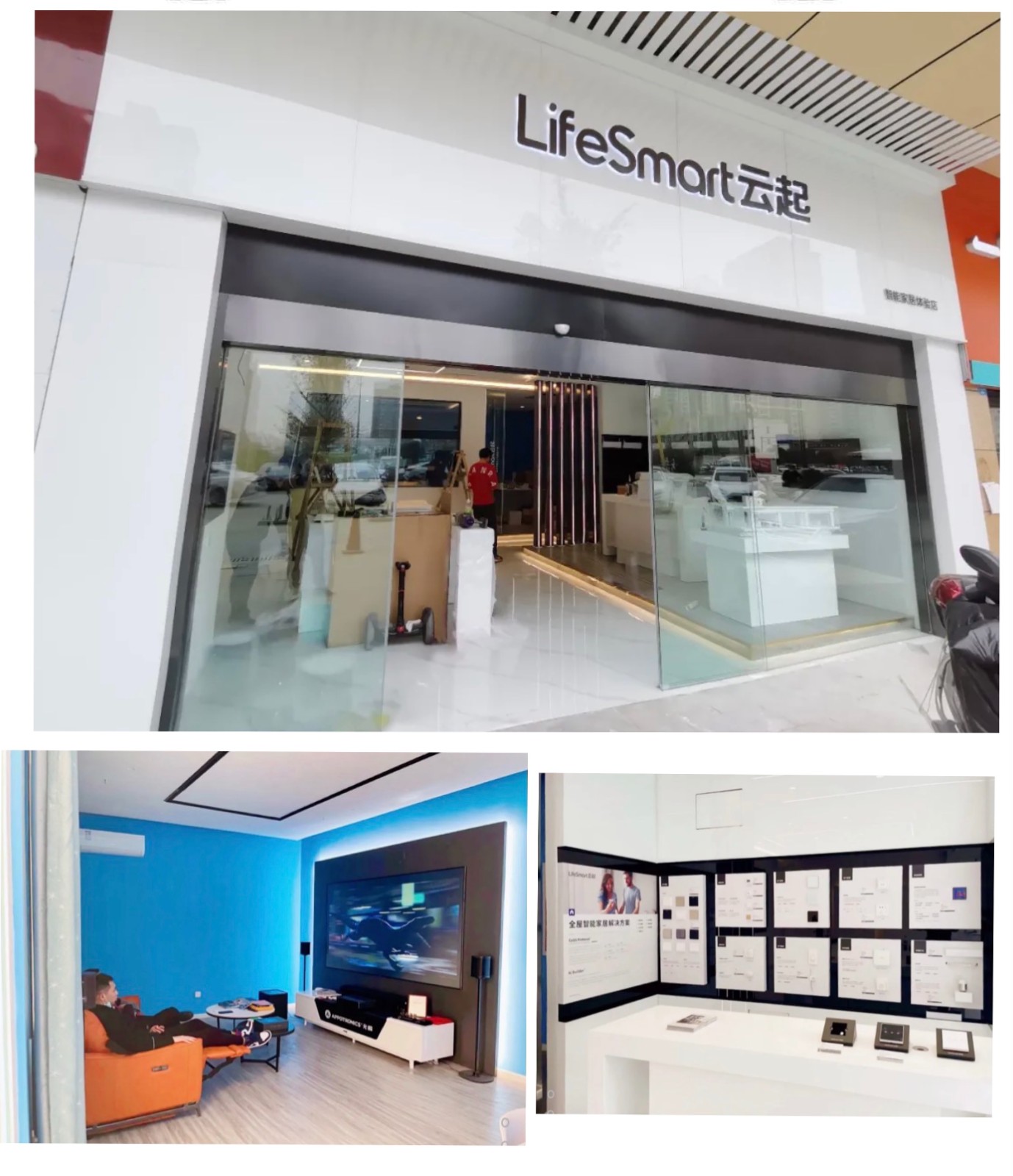 Chengdu
As a third LifeSmart Smart Home Experience Store, the modern minimalist style, pure and clean space design have inherited LifeSmart's consistent visual image, combined with immersive experience methods, and will bring LifeSmart concept of smart life and In-depth thinking to customers in an efficient way.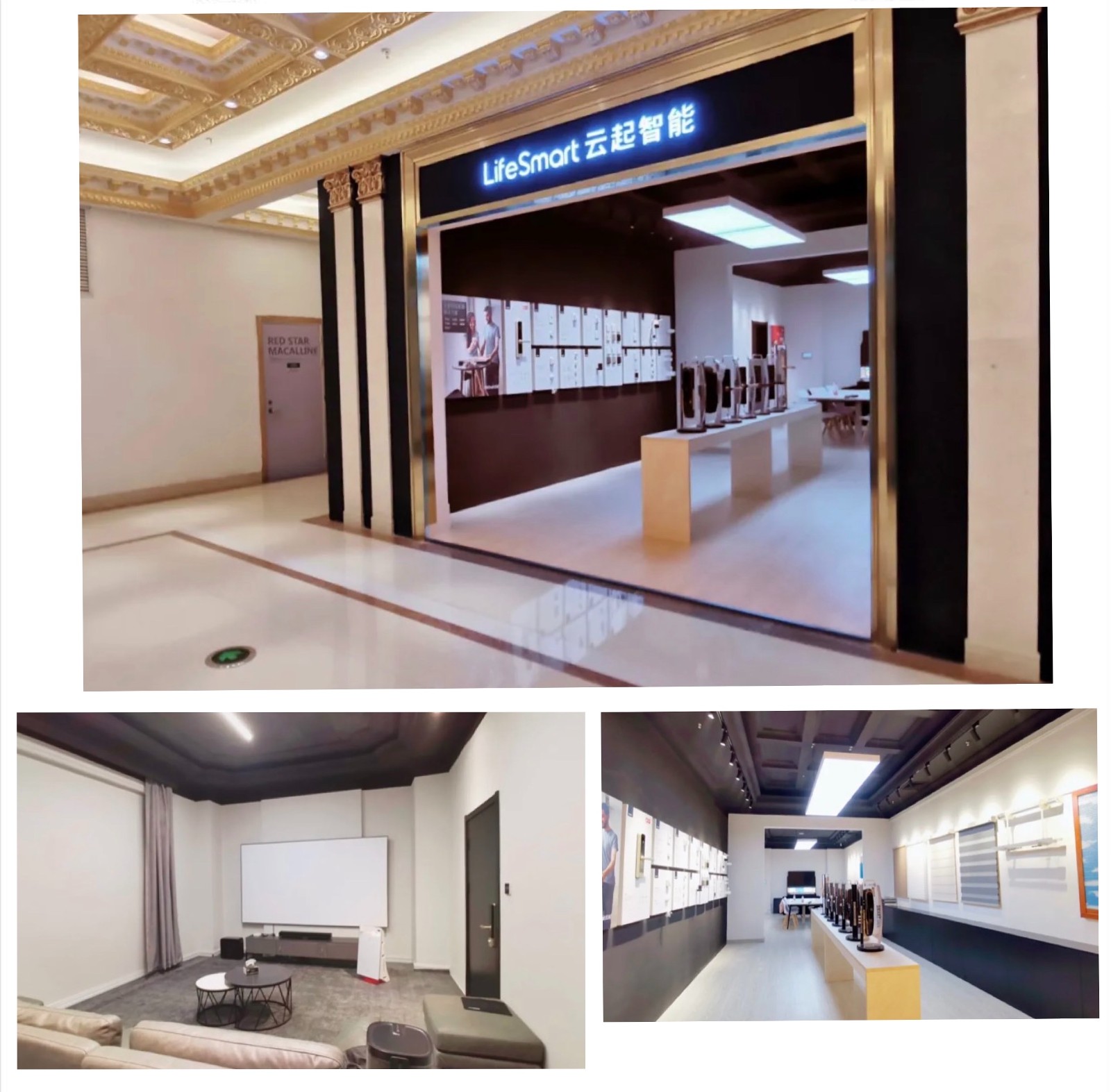 Shenyang
LifeSmart Shenyang Experience Store officially set sail. In addition to providing smart lighting, smart curtains, environmental control, smart security, and other multi-scenario smart devices, it also deliberately created an immersive private smart theater with on-click control on Nature mini panel to open the viewing mode. The curtains and lights are automatically turned off, the TV and audio are automatically turn on, the air conditioner is adjusted to the most comfortable temperature, and you can feel the sound surround and visual impact in the most comfortable environment.