[Exhibition]
Start off 2020 at CES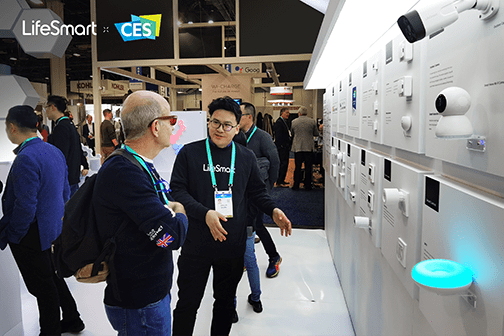 LifeSmart has exhibited at CES(Consumer Electronics Show) for 6 times and this time we first release full series of HomeKit-compatible products, which wins great media attention at the Show. LifeSmart was interviewed by global media and here's one report from Nikkei. Interview with Nikkei
[New-launched products]
Strategic product: Nature Mini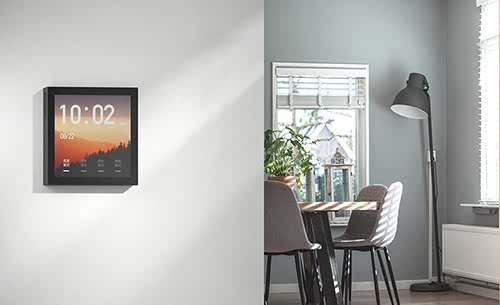 Nature Mini - an ultra unified smart control panel, equipped with a full-touch screen, integrates the traditional smart home smart switch, smart gateway, background music, smart curtains, HVAC control, etc. into one, providing an extraordinary intelligent experience. This unified control panel is a wise choice and a quick way to adopt smart tech without breaking the bank.
New Cololight series: Cololight PLUS & Cololight Strip, works with Apple HomeKit

The new-listed Cololight PLUS and Cololight Strip dance to your music and works with Apple HomeKit. Just tell Siri to turn it on/off without lifting a finger. And Cololight Strip distinct itself from other light strips-every single light chips glows with different colors.
Complete HomeKit Set officially on offer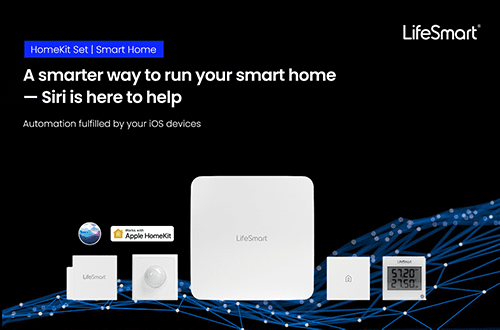 LifeSmart HomeKit set leverages the power of Apple HomeKit to deliver unparalleled intelligence, maximum security, and ease of use. The HomeKit Set can collaborate in scenes with HomeKit-enabled accessories from over 50 brands worldwide - lamps, shades, smart locks, TV, cameras, etc, so that you can simplify your tasks and get things done.
Polar Switch: perfect solutions for single live wiring system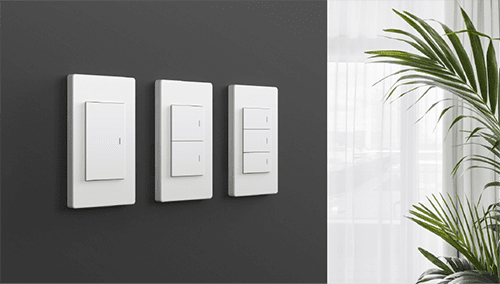 Polar Switch featured in a simplistic design, smooth touch and strong practicality. The most stable switch for single live wiring system-adopt flame retardant and high-temperature resistant material for security.
[Partnership]
Partnership with No.1 telecom carrier in Thailand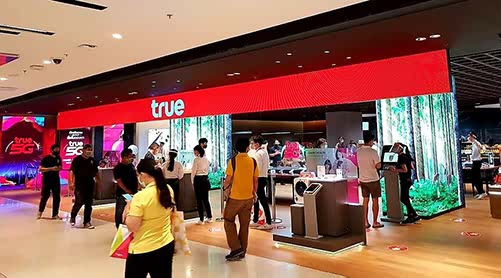 LifeSmart partnered with True — the telecom carrier in Thailand to provide smart home products and solutions for the Thais. Telecom carriers with its inherent advantages of broadband connectivity, household-based customers, sales, and support networks are well-positioned to offer compelling smart home services to bring in new revenue streams and are the leading players in terms of penetration of households with Smart Home solutions.
Partnership with Dahua & Hikvision in the field of Network cameras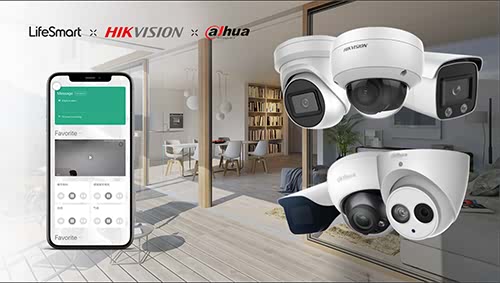 LifeSmart integrates with Dahua Technology & Hikvision video systems, specifically to provide support for the Network Camera products. You can control Dahua camera via LifeSmart app, conducting real-time monitoring and screen capture.
Strategic cooperation with China Unicom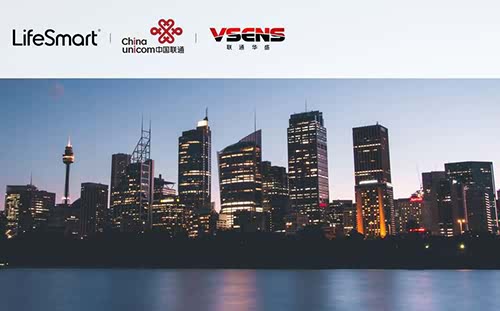 This year LifeSmart has established deeper strategic cooperation with Unicom. The two parties will cooperate more closely in the carrier channel to jointly promote the smart lifestyle and bring the smart home experience to more families.
[Design]
iF Design Award & Reddot award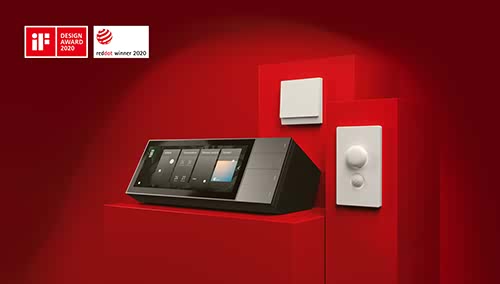 "Nature", "Starry Switch", "Dimmer & Motion Sensor Switch" wins the world-renowned "iF Design Award" 2020. Nature also receives Red Dot Award and wins great applause from our customers and the industry. LifeSmart is always in pursuit of innovations and will continue to provide a positive experience with unique design thinking and high practicality.
Brand new Visual Identity System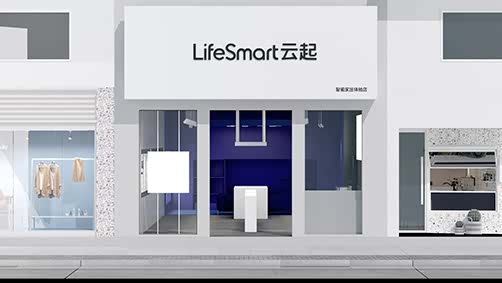 LifeSmart's new terminal visual identity system SI2020 is officially released. "Subtractions" have been made to the overall design compared with 2019, but the industrialization of the terminal stores is strengthened to deliver a more uniform and recognizable brand memory.
[Website]
Official website updated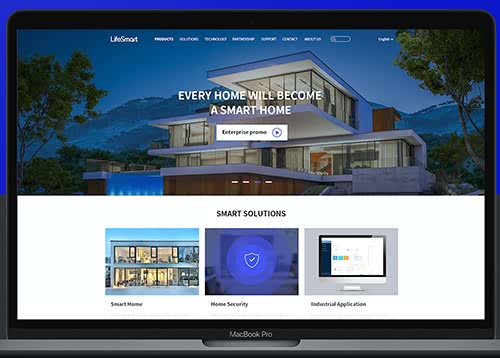 LifeSmart official website has been completely upgraded, with a new definition of the interface style and content module, bringing a new visual experience and richer content to better serve our customers.